Following his first full year as Managing Director UK, Ireland & Nordics for Novartis Pharmaceuticals, healthcare leader Chinmay Bhatt shares his learnings from the pandemic and reflects on what's next.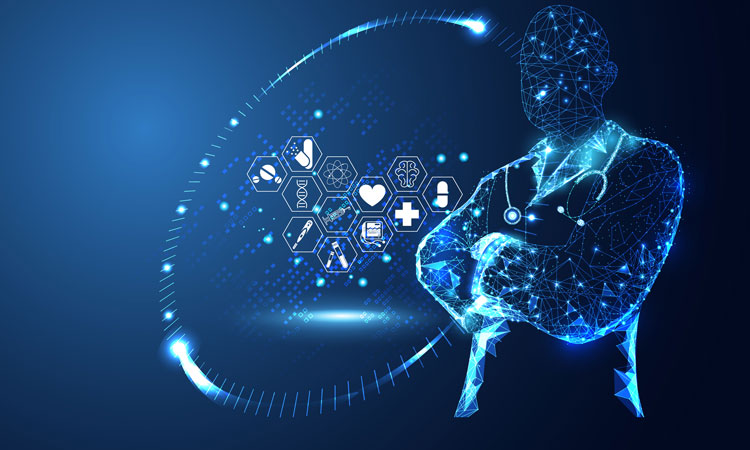 The COVID-19 pandemic has had an unprecedented impact across healthcare. As we continue to feel the strain of new variants, it is becoming increasingly apparent that we will feel the effects of this virus for a long while to come. The UK life sciences sector must work together to future-proof the healthcare system, enabling it to effectively serve both COVID-19 and non-COVID-19 patients today and in years to come.
Power of our NHS
Before I share my reflections on learnings from the pandemic so far, and how we can continue to accelerate the delivery of bold innovation during COVID-19 and beyond, it is important to acknowledge the power our National Health Service (NHS) brings. From world-leading clinicians pioneering ground-breaking research, to the unique structure of the NHS, with millions of people under one healthcare roof, the NHS is fuelled for success. These factors combined means that the UK has the potential to be one of the best places in the world to develop and deliver new medicines. We must work together to unlock its full potential, and ultimately extend and improve the lives of patients.
Focus on collaboration
COVID-19 led to a sharp and rapid shift in priorities for the pharmaceutical industry, NHS, government, academic and research bodies. Working towards this shared goal led to a revolution in ways of working, with collaborative approaches facilitating remarkable progress and innovation. Through the speed at which COVID-19 vaccines and treatments were developed and delivered, we have shown that as a UK life sciences ecosystem, we are more innovative, resilient and productive when we collaborate.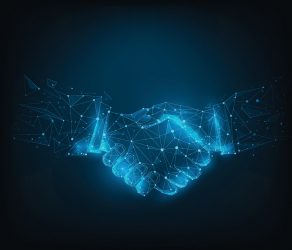 In addition, the dramatic shift in the way that the NHS and industry work expedited improvements to how people access healthcare; including through the use of digital technology. The innovation that has allowed people to receive their treatments and partake in clinical trials without visiting a hospital has also greatly improved the patient experience and reduced the burden on the NHS. If these advances in the delivery of care are maintained, there is the potential to transform patient, research and healthcare outcomes for years to come.
At Novartis UK, we recognise the utmost importance of collaboration across the healthcare sector. We recently transformed our business to adopt principles of partnering with the NHS and align with customer needs. We are now more agile, bold, customer-focused, understanding of local needs and prepared for the constantly evolving world of healthcare, so that no patient has to wait for an extraordinary life.
Future-proofing the healthcare system
Our focus this year must be on future-proofing the services and systems we have in place and creating a truly omni-channel ecosystem. When the pandemic first hit, several key healthcare services and clinical trials were halted, in favour of solely focusing on halting the spread of the virus and developing effective treatments and vaccines. Although a necessary move, this has created one of the most significant impacts of the pandemic: the growing backlog of patients waiting for screening and operations. The National Audit Office estimates that there are between 240,000 and 740,000 'missing' urgent referrals for suspected cancer in the UK (that is, people who did not present for care) since the start of the COVID-19 pandemic, which will result in further pressure on our health system in the coming years.1
Through the speed at which COVID-19 vaccines and treatments were developed and delivered, we have shown that as a UK life sciences ecosystem, we are more innovative, resilient and productive when we collaborate"
There is an urgent need to support the health service in addressing the 'silent pandemic' that is emerging; a healthcare crisis in which millions of people are waiting for treatment. This can only be achieved through innovative, collaborative approaches such as finding ways to bring treatments closer to patients.
In the UK, we are well positioned to play a leading role in this. In previous years, the UK has been an important centre for clinical research, to which Novartis contributed £146 million in 2020.2 However, the UK was slower to get non-COVID-19 clinical trials back up and running compared with other European countries following the first wave of the pandemic.3 If the UK is to remain a life sciences leader globally, we must reflect on how we can improve moving forwards and learn from the successful COVID-19 trials, including digitalisation, resourcing and greater integration.
Harnessing the power of data and digital
Delivering innovative treatments is not going far enough. As the healthcare system faces growing pressure, industry and research bodies can support with harnessing the power of data and digital. We have already seen that the pandemic represents a landmark moment in the adoption of digital technology across the NHS, from the continuation of healthcare services and clinical trials, to utilising technology for data analysis to identify new uses for existing drugs.
There is now an opportunity to maintain this momentum, through the development of technologies to push the frontiers of clinical knowledge and better harnessing of clinical trial data to inform research and innovation, and ultimately improve health outcomes. The NHS has potentially the richest longitudinal health data in the world, but there is a need to address the governance of that data to unlock its full potential. To complement this clinical data, insight and support on areas such as capacity stresses, bottlenecks and innovations that can remove barriers to treatment will be of invaluable importance.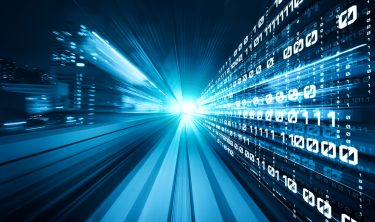 As a company at the forefront of innovation, powered by data and digital, Novartis is well positioned and dedicated to support the NHS in this revolution.
As part of this commitment, Novartis continues to empower health tech companies to make lasting change through our Biome UK Digital Innovation Lab. One of its initiatives is the HealthHub – an annual programme supporting startups accelerating new digital solutions to address healthcare issues. In 2021, the Biome UK HealthHub focused on scaling up innovations to help with digitalising patient pathways and advancing remote care; something which is more important than ever. The selected companies, Living With, Macusoft, Mendelian and NeutroCheck, receive a wealth of support to accelerate the delivery of their solutions, which have the potential to drive real change for the healthcare system and for patients. The work of the Biome UK highlights the value of partnership in achieving extraordinary outcomes, with Novartis leading the way as a bold partner for progress.
Tackling health inequalities
As the healthcare system faces growing pressure, industry and research bodies can support with harnessing the power of data and digital"
The pandemic has shone a harsh light on existing health inequalities across the UK. In England, the mortality rates from COVID-19 in the most deprived areas were more than double those in the least deprived areas.4
As a life sciences ecosystem, it is our duty to collaborate to tackle these inequalities, ensuring all patients can access the care they need when they need it. This is a key ambition for the NHS, which requires bold support from industry partners. Novartis recently launched its Health Inequalities Pledge, which demonstrates its commitment to supporting the NHS in addressing health inequalities; however, we know we must all go further to make a difference. In 2022, we will focus on collaborating with policymakers and healthcare systems to build solutions for faster diagnosis and earlier intervention for those population groups that are at the greatest risk of ill health and poor health outcomes.
Looking ahead
It is clear that we have a long way to go in addressing the challenges brought by the pandemic and implementing changes that will future-proof the health system. However, we must remember the incredible efforts from across the NHS, industry, research bodies, academic institutions and government that have got us to where we are today. If we continue to operate with this new level of collaboration, we can unleash the power of innovative ways of working and make ground-breaking discoveries, unlocking the full potential of the UK life sciences ecosystem. I am hopeful for what this year will bring and am looking forward to continuing to lead Novartis UK in the work we do, with customers at the centre.
Together, we can reimagine medicine and ultimately extend and improve the lives of patients across the world.
References
About the author
Chinmay Bhatt is the Managing Director UK, Ireland & Nordics, Novartis Pharmaceuticals Ltd and Country President of Novartis UK. He is a member of the Novartis European Executive Committee. Chinmay has also been appointed to join the Board of Directors for The Association of the British Pharmaceutical Industry (ABPI). Chinmay joined Novartis UK in 2020 from Austria where he successfully led the Novartis Pharmaceutical Austria organisation since 2017. He was also Vice President and Board member of the Austrian pharmaceutical trade association, PHARMIG. Before this role, he was the Global Head of Strategy for Novartis Pharmaceuticals, based in Basel. Prior to Novartis, Chinmay worked at McKinsey and Company for 12 years, where he was one of the lead partners for the European Pharmaceuticals practice. Chinmay is an impact driven leader with a passion for innovation, patients and building great teams.