Researchers at Seoul National University Bundang Hospital (SNUBH) have confirmed that Poly (ADP-ribose) polymerase (PARP) inhibitors can increase progression-free survival (PFS) for ovarian cancer, which has a high recurrence rate.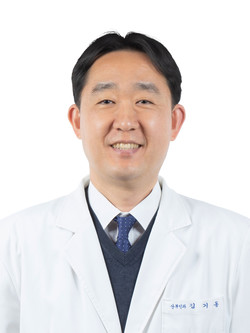 Ovarian cancer has a high survival rate of up to 90 percent if detected at an early stage.
However, patients receive the diagnosis after cancer has spread to other tissues or organs in many cases. The hospital said the survival rate drops to around 30 percent in the 3rd stage and 10 percent in the 4th stage. This means that recurrence tends to occur in stage 3 or higher, even if the hospital surgically removes cancer.
Therefore, to reduce the recurrence of ovarian cancer and increase the survival rate, the most effective method is to treat the cancer cells that may remain after surgical removal of cancer with anticancer drugs.
The hospital noted that in the chemotherapy of ovarian cancer, hospitals mainly use two targeted anticancer drugs — bevacizumab, a drug that inhibits the formation of angiogenesis necessary for cancer recurrence, and PARP, which targets breast cancer susceptibility gene (BRCA) mutation.
Olaparib is one of the main examples of a PARP treatment.
However, there has been no research on whether to use bevacizumab or olaparib for the treatment.
While several studies proving the effectiveness of these targeted anticancer drugs are ongoing, the research team, led by Professor Kim Ki-Dong of the Obstetrics and Gynecology Department, conducted a study comparing the effects of bevacizumab and olaparib in recurrent ovarian cancer.
The team carried out the study on 148 patients diagnosed with high-grade serous ovarian cancer from 10 institutions in Korea who had a BRCA gene mutation and had their first platinum-sensitive recurrence, which refers to patients who relapse six months after the first treatment, and can receive chemotherapy, bevacizumab or a PARP inhibitor, between 2013 and 2019.
The researchers compared 29 patients who used bevacizumab with 119 patients who used olaparib in the study.
As a result, the PFS period was 23.8 months for olaparib and 17.3 months for bevacizumab, confirming that the group using olaparib was significantly higher.
However, there was no significant difference in overall survival between the groups using olaparib and bevacizumab. Therefore, the team presumed that such results were because of PARP inhibitors' use after the study.
"Targeted anticancer drugs, including bevacizumab and PARP inhibitors, have proven their effectiveness in ovarian cancer," Professor Kim said. "This study is meaningful in that it showed that PARP inhibitor maintenance therapy is more effective for recurrent ovarian cancer with BRCA gene mutation."
Kim stressed that ovarian cancer is difficult cancer with no specific symptoms, and there is no effective early detection method, which, in turn, leads to late detection.
"Since ovarian cancer shows resistance to anticancer drugs whenever it recurs, it is necessary to consider maintenance therapy such as PARP inhibitors actively," he added.
Journal of Gynecologic Oncology has published the result of the study in its latest issue.